Asian Studies and International Relations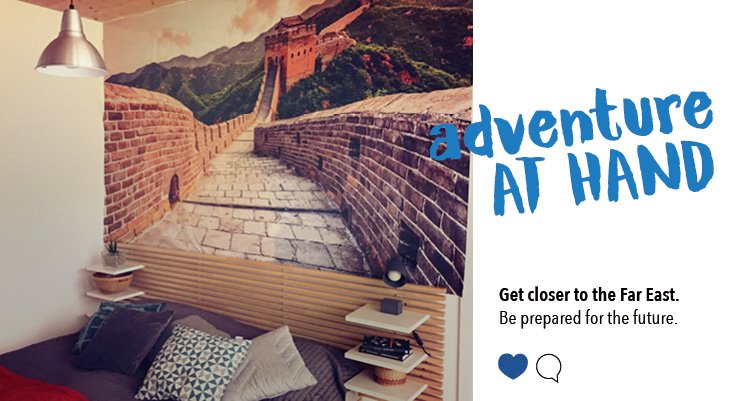 MAIN FOCUS
Asian Studies and International Relations (ASIR) is a study program fully conducted in the English language. Its core courses focus on the Indo-Pacific region, particularly East and Southeast Asia as well as the Indian subcontinent. Over a two year period (four semesters), students will gain comprehensive knowledge of the regions' main actors (states and organizations), political systems, international and economic relations, as well as related security issues. ASIR further emphasizes an interdisciplinary approach in order to cultivate a complex set of proficiencies regarding aspects of history, culture, religion, society and language which allow for a deeper understanding of individual states and their mutual relationships in the examined regions, as well as in the global context. The program aims to enhance the knowledge and expertise of students and professionals who have obtained an undergraduate degree and wish to specialize in Asian studies and international relations. Moreover, Department of Asian Studies also offers elective four semester courses of various Asian languages, e.g. Chinese or Japanese.
Apart from classical courses, the department also offers the possibility of professional experience in selected Asia-related companies, public institutions and non-profit organizations.
Study programme: International Territorial Studies
Standard length of study: 2 years
Form of study: full-time
Language of instruction: English
Place of instruction: Prague
certificates
Students may acquire:
Certificate in Asian Language (Chinese, Japanese)
Cambridge Exams (FCE, CAE, CPE)
CARREER OPTIONS FOR GRADUATES
diplomacy
international institutions and organizations
multinational corporations
public administration institutions
news media
CONTACT
Email: study@mup.cz
Tel.: +420 274 815 044

Essay (writing sample) in the extent of 500 - 1000 words
The essay must be written in English on one of the following topics; the essay is to be uploaded to the online application, sent to study@mup,cz or, as the case may be, attached to the paper-based application form.
Topics:
Discuss the relationship of religion and politics in the Indian subcontinent in the 20th century.
Select an on-going conflict in South, Southeast or East Asia and comment on possible solutions.
Discuss the legacy of colonialism in a selected Asian country.
Discuss and compare different population policies and their impacts in different Asian countries (e.g. China, India, Japan).
Entrance examination test in the English language
The required level of language skills according to the Common European Framework of Reference for Languages is B2.
Applicants may also prove their knowledge of English by providing the university with a legally attested (certified/notarised) copy of one of the following documents:
internationally recognised certificate in English (e.g. TOEFL, IELTS, FCE, CAE, CPE) not older than two years
English state language examination diploma
certificate of a successfully completed secondary or university education instructed in English
Motivation interview focusing on current issues in Asia
Important Notice
Completed Bachelor's level education documented by a certified copy of the applicant's Bachelor's Diploma is one of the main requirements for admission. In addition, applicants who completed their previous university education at a higher education institution that is not accredited by the Ministry of Education, Youth, and Sports of the Czech Republic are required to submit a document verifying official recognition of their university education by the Ministry of Education, Youth, and Sports of the Czech Republic, i.e. "nostrification" in Czech.
In substantiated cases, MUP Rector may grant exemption from the entrance examination or its part upon submission of a written application supported by relevant documents.