Conflict and Security – Aston University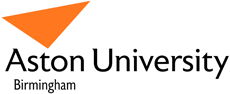 The one-year Master's Degree offers students an exceptional opportunity to pursue a graduate programme with a focus on conflict and security. It offers a comprehensive overview of multilevel governance and international relations related to conflict and security taking into account British and Czech perspectives. Students spend the first semester at Aston University, where they study a number of core and optional modules. The second term takes place at Metropolitan University Prague, where they study additional modules and complete a final dissertation. All modules are taught in English.
Learning, Teaching, and Assessments
Masters students attend lectures, take part in interactive seminars and simulation exercises, and conduct guided study and individual research. At Aston, they attend events organised by the Politics and International Relations academic subject group, including guest lectures, research seminars and conferences on contemporary international politics organised by the Aston Centre for Europe. In previous years, students have attended a one week study visit to European institutions in Brussels. At Metropolitan University Prague, students attend regular research events.
All students are allocated a personal tutor at the start of their academic study. The assessments take a wide variety of forms, ranging from essays, presentations, and policy reports to briefings and campaign portfolios.
Curriculum
| Module | Type | Place of Instruction |
| --- | --- | --- |
| International Security | Core | Aston University |
| Concepts and Strategies for Qualitative Social Science | Core | Aston University |
| Religion and Politics | Optional | Aston University |
| The Politics of Rogue States | Optional | Aston University |
| Corruption-Crime-Terror Nexus: Security | Optional | Aston University |
| Human Security, Peacekeeping and Peacebuilding | Core | Metropolitan University Prague |
| Conflicts and Conflict Resolution | Core | Metropolitan University Prague |
| Conflicts in Central, Eastern Europe and Post-Soviet States | Optional | Metropolitan University Prague |
| Contemporary Analysis of East Asian Security | Optional | Metropolitan University Prague |
| Euro-Atlantic Security Architecture and its Modern Transformations | Optional | Metropolitan University Prague |
Detailed module descriptors will be available at enrolment.
Career Prospects
The Master's in Conflict and Security equips students with the knowledge and analytical and transferable skills to go on to further postgraduate research at Ph.D. level or to embark upon a successful career in the public or private sector. The careers pursued by our students vary greatly and include:
positions in international organisations (EU, WTO, UN etc.)
research in policy-oriented domestic or international think tanks
government administration
journalism, international marketing or business
academia
Contact
At Metropolitan University Prague: Katerina Krulisova; katerina.krulisova@mup.cz
At Aston University: Lucian Leustean; l.leustean@aston.ac.uk
Entry Requirements
Diploma and Diploma Supplement or transcript of records (for prospective graduates) attesting to a 2.1 Degree in any discipline (or equivalent)
Letter of reference
Personal statement (motivation letter) in the extent of 500 words
Applicants whose first language is not English will be required to provide evidence of an English language qualification.
Find out more about the English language requirements
Application deadline
There is no fixed application deadline, however, applicants are strongly encouraged to submit all documents by the end of June.