25/04/2023 - Disruptive Technologies and Innovative Business Models in Africa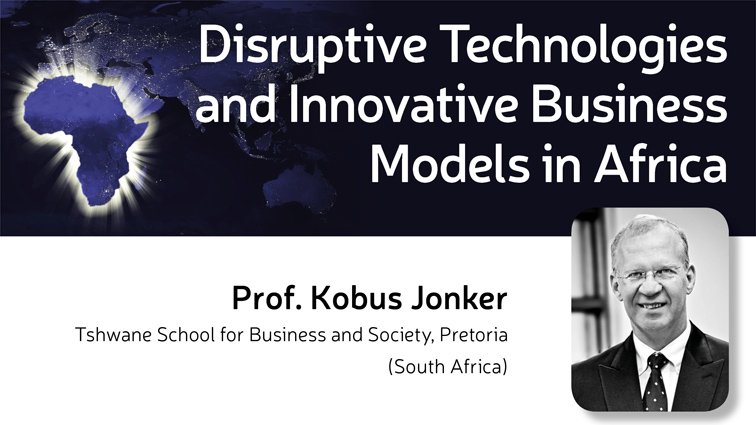 MUP African Studies Centre cordially invites you to a public guest lecture of prof. Kobus Jonker, having years-long experiences in South African management and business development.
WHEN: 25 April 2023, from 10.30
WHERE: online via MS Teams (please email to tereza.nemeckova@mup.cz to get the link)
GUEST: Prof. Kobus Jonker, Tshwane School for Business and Society, Pretoria (South Africa)
Prof. Kobus will talk about disruptive technologies which bring out new possibilities for doing business. Among others, they help Africans to overcome decades-long problems such as a lack of access to financial or banking services. The lecture will present a unique perspective on South African innovative business models which with the help of technologies significantly change the quality of people's lives.