13/12/2017 - Morocco and Migration: The Moroccan-EU cooperation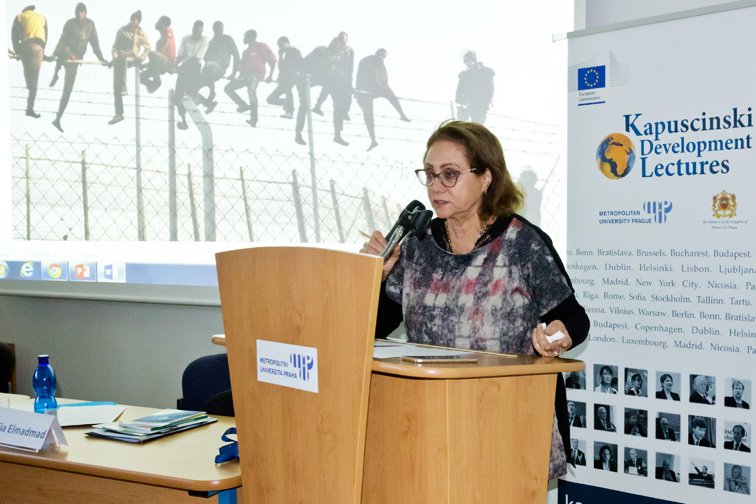 On 13 December 2017 MUP organized event which was a part of the global project called Kapuscinski Development Lectures within which every year top global development thinkers from all around the world visit various countries to discuss development issues. It was for the second time already when MUP was selected as the only Czech institution hosting such event in the Czech Republic.
GUEST LECTURER:
Prof. Khadija ELMADMAD,
Professor of Law, Attorney and International Consultant, Director of the UNESCO Centre "The Law and Migration" (CUDM) in Rabat, Morocco
INVITED DISCUSSANT:
Mr. Jan SCHROTH,
International Organisation for Migration
More information: Imup – Moroccan Professor Khadija Elmadmad at MUP
The lecture is a part of Kapuscinski Development Lectures. The project is a joint initiative of the European Commission, the United Nations Development Programme and the Metropolitan University Prague (

Department of International Business

). The project is funded by the European Commission. The Embassy of the Kingdom of Morocco in Prague has become an official partner of the event.