14/09/2022 - Russian Presence in Africa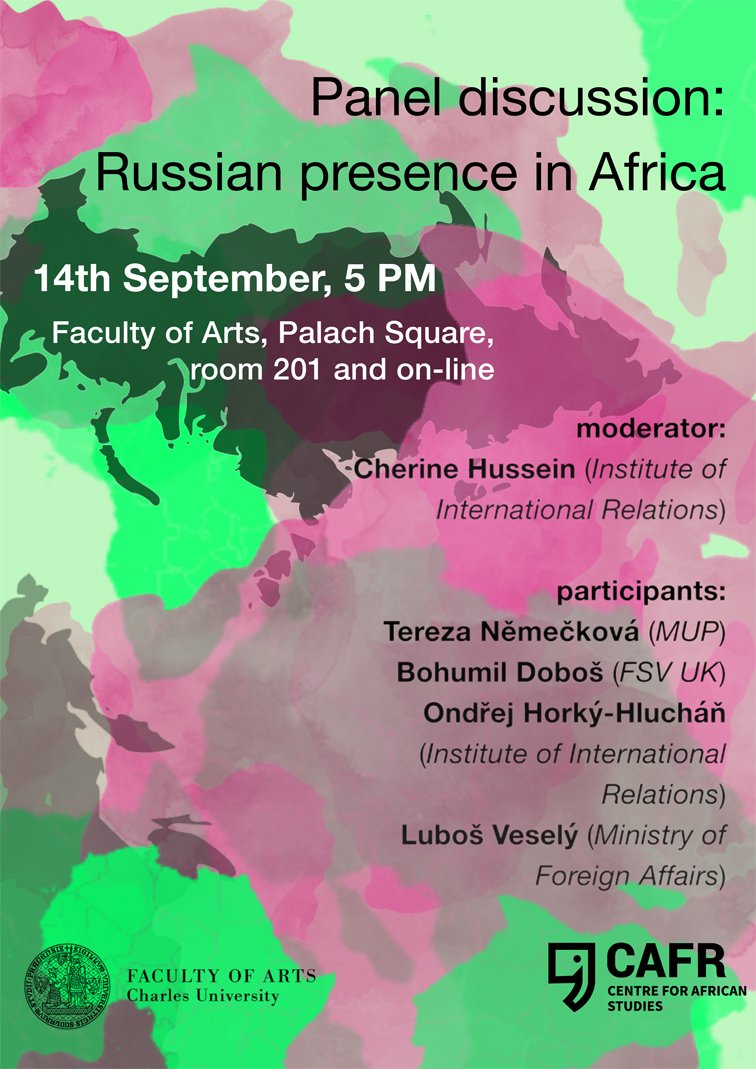 The newly established MUP African Studies Centre cordially invites you to discussion on the Russian presence in Africa which, indeed, significantly also influences the current energy security of Europe.
Representative of the Czech Ministry of Foreign Affairs, together with representatives of the Institute of International Relations in Prague, Charles University and Metropolitan University in Prague will discuss on this topic on Wednesday 14th September at 5pm at Faculty of Arts of Charles University. You are more than welcome to participate.