Czech-Norwegian Initiative for the Coherent European Diplomacy in Times of War and Energy Crisis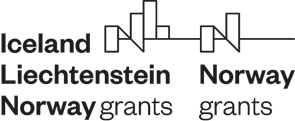 The Russo-Ukraine conflict has highlighted two of the most contested domains in Europe through a prism of European (energy) security: 1) the European diplomacy, and 2) the communication with the public. There are three affected areas of the project's propositions. First, a sense of European community cohesion as a cornerstone of decision-making procedures during conflicts. Second, the public informing during wartimes accentuating European cooperation during energy crises. Third, a regional (and bilateral) contribution to a more solidified European diplomatic tone.
The aim of this project is to raise awareness of the philosophy of the European diplomacy during conflicts and energy crises. The philosophy, in this context, means main principles and fundamental ideas based on which diplomatic practices are performed; often rooted in the strategic documents of the European Union.
| | |
| --- | --- |
| Registration number: | EHP-BFNU-OVNKM-4-185-01-2022 |
| Project title: | Czech-Norwegian Initiative for the Coherent European Diplomacy in Times of War and Energy Crisis |
| Start of the project: | 1. 10. 2022 |
| Finish of the project: | 31. 03. 2024 |
| Grant provider: | 100 % Bilateral Fund within the framework of the EEA and Norway Grants 2014-2021 |
| Project partner: | Fridtjof Nansen Institute |
| Project manager | Mgr. Luboš Janák, lubos.janak@mup.cz |
22. 11. 2023 European Diplomacy Amidst Russia's War in Ukraine