Creating the network, Questionnaires for students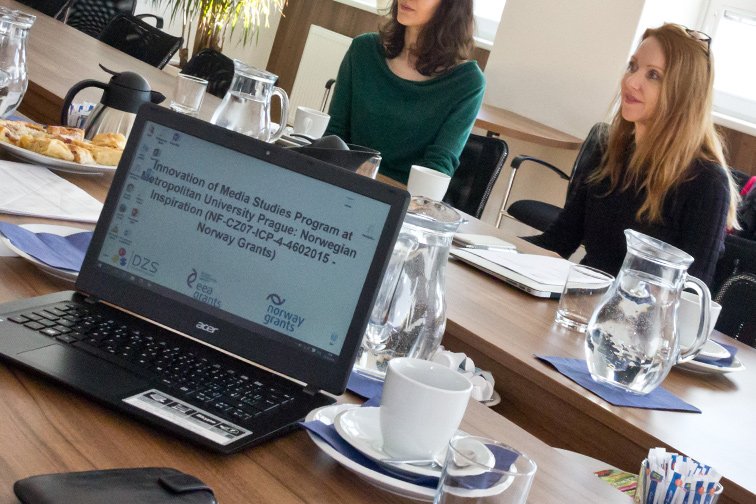 A preparatory meeting of research teams representatives of the project "Innovation of Media Studies Program at Metropolitan University Prague: Norwegian Inspiration" was held on 22 February 2016 at Metropolitan University Prague. This project is aimed at upgrading of the Media Studies program in cooperation with Norwegian University of Oslo and Akershus University College of Applied Sciences (Department of Journalism and Media Studies).
At the beginning of the meeting the Czech members of the project (prof. Jirák, Mgr. Janák, dr. Niklesová and dr. Škrábová) - along with the main Norwegian researcher Kristin Skare Orgeret, Dr. Art - discussed the structure of the study programs at both institutions. Further, there was a debate about the stay of the Czech team at the Norwegian partner institution (activity no. 2) and about the timing, organization and content of the international workshop held in April (activity no. 3).
At the end of the preparatory meeting a questionnaire focused on Metropolitan university students' opinions on the possibility of innovation Bachelor and Master degree program of Media Studies was developed.