Regional Studies and International Business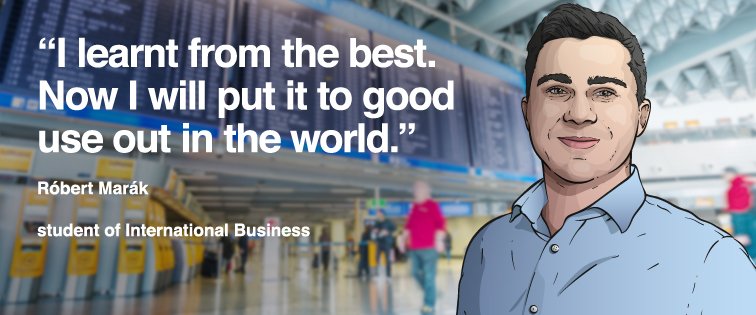 MAIN FOCUS

The Master's Degree study programme in Regional Studies and International Business is a two-year programme (4 semesters) designed as a follow-up programme to MUP Bachelor's Degree programme in International Business. However, graduates of other Bachelor study programmes, mainly programmes focusing on business or economics, are welcome. Others will be assisted by the faculty members (special courses have been prepared for this purpose), to ensure that they are on par with their classmates.
The Master's Degree study programme provides students with an opportunity to expand their theoretical and practical knowledge of international business, particularly in the area of statistical data expertise, or international law (including intellectual property law). Additionally, students get a chance to deepen their knowledge in regional studies (Europe, Asia, Africa, and America). The graduates will be ready for careers not only in (international) business but, for instance, as data analysts. They will be entitled to use the Master title "Ing." placed before the name.
Study programme: International Economic Relations
Standard length of study: 2 years
Form of study: full-time
Language of instruction: English
Place of instruction: Prague
CERTIFICATES
Students may acquire:
Certificate in Asian Language (Chinese, Japanese)
INTERNATIONAL COOPERATION
Erasmus+ study stays and traineeships
CARREER OPTIONS FOR GRADUATES
international and multinational companies
international consulting firms
companies specialising in international trade
internationally active companies and manufacturers
the media
state administration
CONTACT
Email: study@mup.cz
Tel.: +420 274 815 044

Completed Bachelor's level education documented by a certified copy of the applicant's Bachelor's Diploma is one of the main requirements for admission. In addition, applicants who completed their previous university education at a higher education institution that is not accredited by the Ministry of Education, Youth, and Sports of the Czech Republic are required to submit a document verifying official recognition of their university education by the Ministry of Education, Youth, and Sports of the Czech Republic, i.e. "nostrification" in Czech.
In substantiated cases, MUP Rector may grant exemption from the entrance examination or its part upon submission of a written application supported by relevant documents.
Entrance examination test in the English language
The required level of language skills according to the Common European Framework of Reference for Languages is B2.
Applicants may also prove their knowledge of English by providing the university with a legally attested (certified/notarised) copy of one of the following documents:
internationally recognised certificate in English (e.g. TOEFL, IELTS, FCE, CAE, CPE) not older than two years
English state language examination diploma
certificate of a successfully completed secondary or university education instructed in English
Motivation interview