Regional Studies and International Business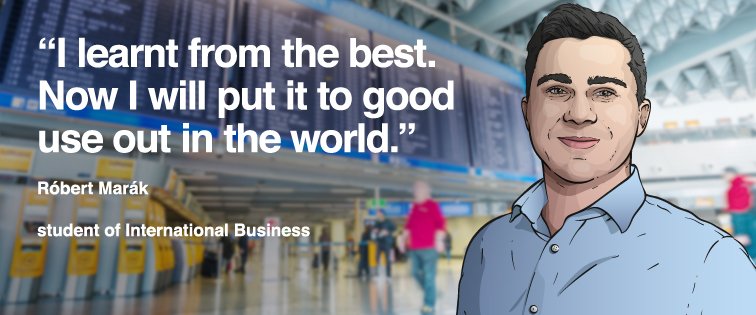 Are you dreaming about your own business and you need an impulse to start your own career? Try the Regional Studies and International Business programme. It offers education in international trade and business and deepens theoretical knowledge and analytical skills, especially in work with statistical data. It also introduces students to economic development in various regions of the world and into regional studies and international law The courses are taught in English by both Czech and foreign academics and experts.
Why should you study this programme?
The programme will open a wide array of positions in international businesses to you

You will make contacts with experienced experts

You will become familiar with international marketing and management

You will be able to use your specialist practical training in Czech and foreign companies
What you will study
1st semester

2nd semester

3rd semester

4th semester
Who will teach you
The tuition of this study programme is provided mainly by the experts from the Department of International Business.
However, in the course of your study, you will also have the opportunity to meet the lecturers from the Department of Legal Specialisations and Public Administration and International Relations and European Studies.
Where can you work after graduating?
International and multinational companies
International consulting firms
Companies specialising in international trade
Internationally active companies and manufacturers
Set up on your own business
Study programme: Regional Studies and International Business
Form of study: full-time
Standard length of study: 2 years
Language of instruction: English
Place of instruction: Prague
Graduate outcomes
Manager
Startup Founder
Account Manager
INTERNATIONAL COOPERATION
Erasmus+ study stays and traineeships
CERTIFICATES
Students may acquire:
Certificate in Asian Language (Chinese, Japanese)
CONTACT
Email: study@mup.cz
Tel.: +420 274 815 044

Completed Bachelor's level education documented by a certified copy of the applicant's Bachelor's Diploma is one of the main requirements for admission. In addition, applicants who completed their previous university education at a higher education institution that is not accredited by the Ministry of Education, Youth, and Sports of the Czech Republic are required to submit a document verifying official recognition of their university education by the Ministry of Education, Youth, and Sports of the Czech Republic, i.e. "nostrification" in Czech.
In substantiated cases, MUP Rector may grant exemption from the entrance examination or its part upon submission of a written application supported by relevant documents.
Entrance examination test in the English language
The required level of language skills according to the Common European Framework of Reference for Languages is B2.
Applicants may also prove their knowledge of English by providing the university with a legally attested (certified/notarised) copy of one of the following documents:
internationally recognised certificate in English (e.g. TOEFL, IELTS, FCE, CAE, CPE) not older than two years
English state language examination diploma
certificate of a successfully completed secondary or university education instructed in English
Motivation interview