International Relations and European Studies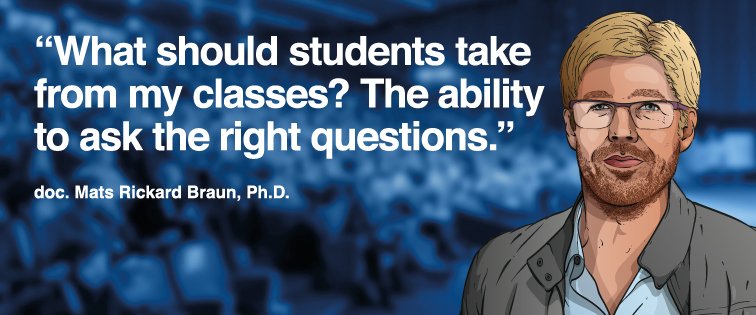 Do you want to deepen your knowledge of European politics, become an expert in the field of international relations and make a career in politics, diplomacy or media? Choose the Master's study programme of International Relations and Europeans Studies. The Master's study programme is a follow-up to the Bachelor's study programme of International Relations and the students will acquire knowledge in the field of history, economics and other humanities. The language of instruction is English and the lecturers are both foreign and Czech experts in the field.
Why should you study this programme?
Gain deeper knowledge of current international and European politics and conflicts

Gain practical knowledge and skills in the field of diplomacy

Build a network of contacts with experts from international, European and government institutions

Get an opportunity to participate in traineeships abroad

Participate in workshops with international experts
What you will study
1st semester

2nd semester

3rd semester

4th semester
Who will teach you
The tuition of this study programme is provided mainly by the experts from the Department of International Relations and European Studies.
However, in the course of your study, you will also have the opportunity to meet the lecturers from the Department of International Relations and European Studies (MVES).
Where can you work after graduating?
Governmental and non-governmental institutions and organisations
International and European institutions
State administration
Media, diplomacy
Non-profit sector, private companies
Study programme: International Relations and European Studies
Form of study: full-time
Standard length of study: 2 years
Language of instruction: English
Place of instruction: Prague
Graduate outcomes
Assistant to the Ambassador
PR of political campaigns
Editor
INTERNATIONAL COOPERATION
Erasmus+ study stays and traineeships
CERTIFICATES
Students may acquire:
Certificate of Iberoamerican Studies
Certificate in Asian Language (Chinese, Japanese)
CONTACT
Email: study@mup.cz
Tel.: +420 274 815 044
Information for foreign students
We would like to inform all students from third countries (i.e. countries outside of the European Union) that the Czech Ministry of Health issued a very restrictive exceptional measure effective from 1 July 2020, which establishes drastic conditions for entering the Czech Republic, see here.
The Council of Higher Education Institutions and the Czech Conference of Rectors are now negotiating with the ministry on possible changes of this decision, especially with regards to the current students. Metropolitan University Prague joined other higher education institutions in these activities. In case these conditions will not be changed before the instructions of this winter semester start, we would like to assure those of you who will not be able to come back to the Czech Republic for presence education, which starts on 26 October 2020, that we will provide fully adequate education in online form until you will be able to arrive and participate on standard instructions.
We will continue to post all current information on our specialised web page.

Entrance examination in English in electronic form. The entrance examinations are held continuously in electronic form in the period from 20 April 2020 to 26 October 2020. Each applicant will receive a login combination to the online application after submitting the application to study.
Applicants may also prove their knowledge of English by providing the university with a legally attested (certified/notarised) copy of one of the following documents:
internationally recognised certificate in English (e.g. TOEFL, IELTS, FCE, CAE, CPE) not older than two years
English state language examination diploma
certificate of a successfully completed secondary or university education instructed in English
important notice
Completed Bachelor's level education documented by a certified copy of the applicant's Bachelor's Diploma is one of the main requirements for admission. In addition, applicants who completed their previous university education at a higher education institution that is not accredited by the Ministry of Education, Youth, and Sports of the Czech Republic are required to submit a document verifying official recognition of their university education by the Ministry of Education, Youth, and Sports of the Czech Republic, i.e. "nostrification".