08/10/2020 - 09/10/2020 - IFRS: Global Rules & Local Use – Beyond the Numbers – First Call for Papers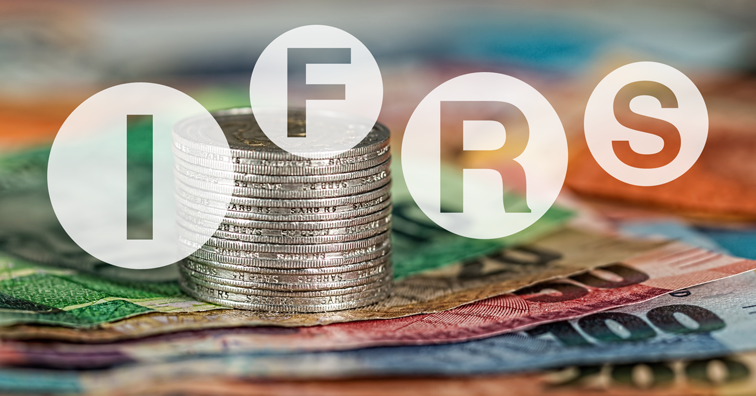 Department of International Business at Metropolitan University Prague and School of Business Administration at Anglo-American University organise the 8th International Scientific Conference "IFRS: Global Rules & Local Use – Beyond the Numbers 2020".

DATE: 8–9 October 2020
VENUE: Anglo-American University, Letenská 5, Prague 1, Czech Republic
CONFERENCE WEB: www.aauni.edu/ifrs-conference-2020/ and www.mup.cz/ifrs-globalrules-2020
CONTACTS: 
Contact for organisational matters of the conference: ifrs.conference@aauni.edu
The address of the publishing house for contributions to the proceedings: globalrules2020@mup.cz
About the conference
Metropolitan University Prague and Anglo-American University concluded an agreement on joint organisation of the regular annual scientific conference IFRS: Global Rules and Local Use, with a subtitle Beyond the Numbers. The 7th annual conference was held from 10 to 11 October 2019 at the premises of Metropolitan University Prague, the current 8th annual conference will be held at AAU from 8 to 9 October 2020.
Scholars, students and interested public wishing to know more about bridging the gap between international accounting rules (IFRS) and local applications are invited to share their knowledge and experience at this event. Issues to be discussed involve finance, accounting, and management.
With the current trend towards accounting harmonisation, the aim of this conference is to focus on specific accounting differences and what lies behind them as well as topics related to international trade. Topics should be researched both theoretically and practically, focussing on practices in emerging markets and transitional economies.
Respected personalities accepted the role of keynote speakers: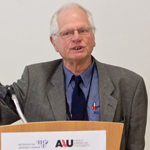 Professor David Alexander, University of Birmingham, U.K.
Professor Emeritus David Alexander is a leading theorist of accounting and financial reporting focused on methodology, classification IFRS, cultural differences and practical application of IFRS in an international context. In addition, David is the author of several key textbooks in the field, both solely and in a team.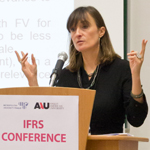 Professor Anne Jeny, ESSEC Business School 
Anne JENY is Professor of Accounting at the ESSEC Business School. Her fields of expertise are in financial accounting, financial analysis, value creation and firms' valuation, with a specific expertise on intangible assets and digital transformation.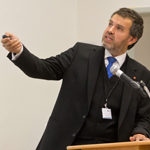 Prof. Ing. Luboš Smutka, Ph.D., University of Life Sciences Prague 
Czech University of Life Sciences Prague, Czech Republic, who specializes in commodities markets and world agricultural policy.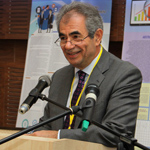 Prof. Eleftherios Thalassinos, Ph.D., MBA, University of Piraeus
DHC 2013, DHC 2015, DHC 2018, Professor at University of Piraeus, Greece, Affiliate Professor at University of Malta, visiting Professor at Neapolis University of Cyprus and Open University of Cyprus, European Chair Jean Monnet, Editor in-Chief ERSJ, IJEBA, IJ TEI, Chair M ICABE.  Prof. Thalassinos will join the conference via video call.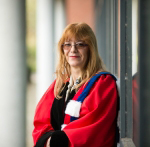 Prof. Bernadette Andreosso-O'Callaghan, University of Limerick
Jean Monnet Professor of Economics at the Kemmy Business School of the University of Limerick. Her research embraces the areas of EU-Asia Economic relations, comparative (Europe – Asia) economic integration, and economic growth and structural change in Asian countries, with a focus on East-Asian countries.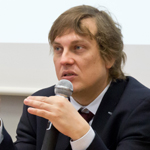 Dr. Aleš Králík, LL.M. 
Head of department of capital markets of the Ministry of Finance, Czech Republic, one of the authors of new conception of development of Czech capital market.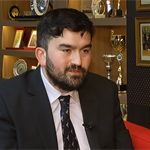 Prof. Erginbay Ugurlu
Professor and Head in the Department of International Trade at Istanbul Aydın University his major expertise is econometrics, energy economics, and sustainable development. He was a Visiting Scholar at Columbia University in 2013 and recently he was also involved in research on the impact of IFRS on change of institutional environment exploring the link to FDIs.
Prof. Ing. Lubor Lacina, Ph.D., Mendel University Brno 
Professor Lacina is Jean Monnet Chair in European Economic Studies from think tank Mendel European Centre Mendel University in Brno, Czech Republic. Professor Lacina is specializing in international economics and problems of Eurozone.
Other key speakers to be confirmed
Conference topics
Topics suitable for the conference include, but are not limited to:
Specific issues related to incorporation of EU Accounting Directives into national accounting rules
Valuation of companies in transitional markets
Sustainability, environmental and integrated reporting
Professional training of accountants in the IFRS era
Historical perspectives on IFRS in different countries
Relationship between tax and accounting
Impact of IFRS on reporting and controlling
Financial reporting for SMEs
Impression management
Territorial aspects, e.g. growing importance of developing countries
International taxation
Regional impact of international trade regulations
IFRS & capital markets
Programme Committee
Irena Jindrichovska, Metropolitan University Prague
David Alexander, University of Birmingham, UK
Peter Bolcha, Anglo-American University Prague
Anne Jeny, ESSEC Paris, France
Dana Kubickova, University of Finance and Administration, Prague 
Anna Białek-Jaworska, University of Warsaw, Poland
Mihaela Mocanu, The Bucharest University of Ecocnomic Studies, Romania
Erginbay Ugurlu, Istanbul Aydin University, Turkey
Organization Committee
Irena Jindrichovska, Metropolitan University Prague
Peter Bolcha, Anglo-American University Prague
Dana Kubickova, University of Finance and Administration, Prague
Mihaela Stratulat, Anglo-American University Prague
Martina Varkockova, Metropolitan University Prague
Jaroslav Halík, Metropolitan University Prague
Conference Proceedings
Conference proceedings with ISBN will be published on conference web. Online conference proceedings will be sent for evaluation to THOMSON REUTERS (CLARIVATE) to be entered on the Conference Proceedings Citation Index.
Conference proceedings from years 2014, 2015, 2016, 2017 and 2018 have been included on the Web of Science Core Collection which is integrated in the WEB OF SCIENCE THOMSON REUTERS (CLARIVATE).
In 2019 and 2020, the preparation and printing of the conference proceedings will be provided by the MUP Press.
Contact: globalrules2020@mup.cz.
Participation
Scientific papers submitted to the conference will go through a rigorous review process. After acceptance, contributions will be included in the conference proceedings. (Authors can opt out from publication in proceedings).
Language
English
SUBMISSIONS
Full papers in English should be sent to globalrules2020@mup.cz in MS WORD file format. Detailed instructions for authors are here.
IMPORTANT DEADLINES
Full papers: August 1, 2020
Revised papers: September 15, 2020
Conference time
Thursday, October 8, 2020: plenary session; Prague Walking tour; conference dinner
Friday, October 9, 2020: individual sessions
HOW TO PARTICIPATE?
Register via email globalrules2020@mup.cz
Submit full paper by August 1, 2010 (see Instructions for Authors here)
Comments on the paper will be communicated within 20 days
Submit revised version of full text by September 15, 2020
Notification of acceptance is issued within 7 days after submission
Pay conference fee by September 20, 2020 (see instructions below)
Attend conference October 8-9, 2020 and present your work
CONFERENCE FEE
140 EUR (CZK 3,574)
Conference fee options
Incoming and presenting participants 140 EUR (CZK 3,574)
Late paper submissions (after August 20) will be charged fee 170 EUR (CZK 4,340).
Notes
Presenting/publishing PhD students pay discounted fee 120 EUR (CZK 3,064).
Attendance certificate will be issued automatically and handed out at the end of the conference.
Payment – Bank Transfer for payments in EUR:
Beneficiary's Account Name: Anglo-Americká vysoká škola
EUR Account Number: 1031012308/5500
IBAN: CZ885500 0000 0010 3101 2308
please add note to payment: IFRS Name Surname
Payment – Bank Transfer for payments in CZK:
Beneficiary's Account Name: Anglo-Americká vysoká škola
CZK Account Number: 1031009862/5500
IBAN: CZ735500 0000 0010 3100 9862
please add note to payment: IFRS Name Surname
Recommended Accommodation:
This year, the conference venue is at Letenská 5, Prague 1. There are many possibilities for accommodation in central Prague. Cheaper options can be found at green line METRO A in both directions from city centre. 
PRELIMINARY PROGRAM AND SERVICES INCLUDED IN THE FEE
Thursday, October 8
The conference starts: opening session followed by parallel sessions including student session 2-hour walking tour in the centre of Prague with expert on Prague art and architecture (included in the fee); Conference dinner.
Friday, October 9
Morning sessions starting at 9.00; Lunch at around noon, official end of conference, Closing Toast (optional, included in the fee).
Fee also includes:
Review process and conference proceedings on web
Coffee and refreshments during both days
NOTE ON SPREADING THE INFORMATION ABOUT THIS CONFERENCE:
Dear Colleague,
We would like to ask you for help in spreading news about our conference amongst your colleagues. 
Detailed information about the conference can be found at  www.mup.cz/ifrs-globalrules-2020 or www.aauni.edu/ifrs-conference-2020/
Many thanks for your assistance.
Organisation Committee